| | | |
| --- | --- | --- |
| | Natural olive oil soap against hair loss from Crete, Greece | |
The following text has been taken from an article of the newspaper Kritiki Epitheorisi (Cretan Revue) by Manoussos Klados from March 24th 2000).


Wonder impact

The number of users of the soap has exceeded 2.000 and everyone without exception is talking about the "wonder soap". They felt the impact on their heads from the first month and turned to AMALTHIA - fans in no time. Among them is farmer Kostas Angelidakis from Assimi, who told the newspaper "KRITIKI EPITHEORISI" (Cretan Revue) : "I believe the product is the best you can get on today's market. I tried everything before and nothing helped me. With the AMALTHIA soap I felt from the beginning: That is it. This soap will save my hair. I had six hair transplants. Two years ago that procedure was finished. Then even those hair started to become weak and thin. Now I have again hair on my head. I told many of my clients, who had hair problems about the soap. Those had absolute no trouble with the soap."
The head of the fire brigade of Heraklion, Vassilis Kokotsakis told: "With joy I think back to that day in autumn 1999, when my friend and compatriot Vassilis Myriokefalitakis, who had seen me in TV with my beginning bald head visited me and brought me a soap. He told me to use it to regain my hair. To tell the truth, I did not believe him, even if I did not doubt his good intentions. He did not ask for money or any favors in return. So I started slowly to use the soap and slowly the hair gap on my head closed again. The loss of hair stopped."
There are about 2000 testimonies about the effectiveness of the soap. If you do have problems with loss of hair, remember Vassilis Myriokefalitakis and his soap AMALTHIA."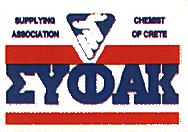 By June 2003 more than 32.000 people have used the Amalthia Olive Oil Soap with amazing results.

AMALTHIA Olive Oil Soap has been approved by the Chemist (Pharmacy) Supplying Association of Crete and earned its Registered Trademark approval no.158005.
As well as hair re-growth, this soap aids in dandruff control, skin conditioning and skin abrasions. So in other words it is a general healer of the skin.
General sales and information

P.O. Box 463, Dennisport, MA 02639, USA
Phone&Fax : 1-530-6853915
amalthiasoap@yahoo.com
Amalthia Soap 2003. For questions or suggestions please mail to amalthiasoap@yahoo.com